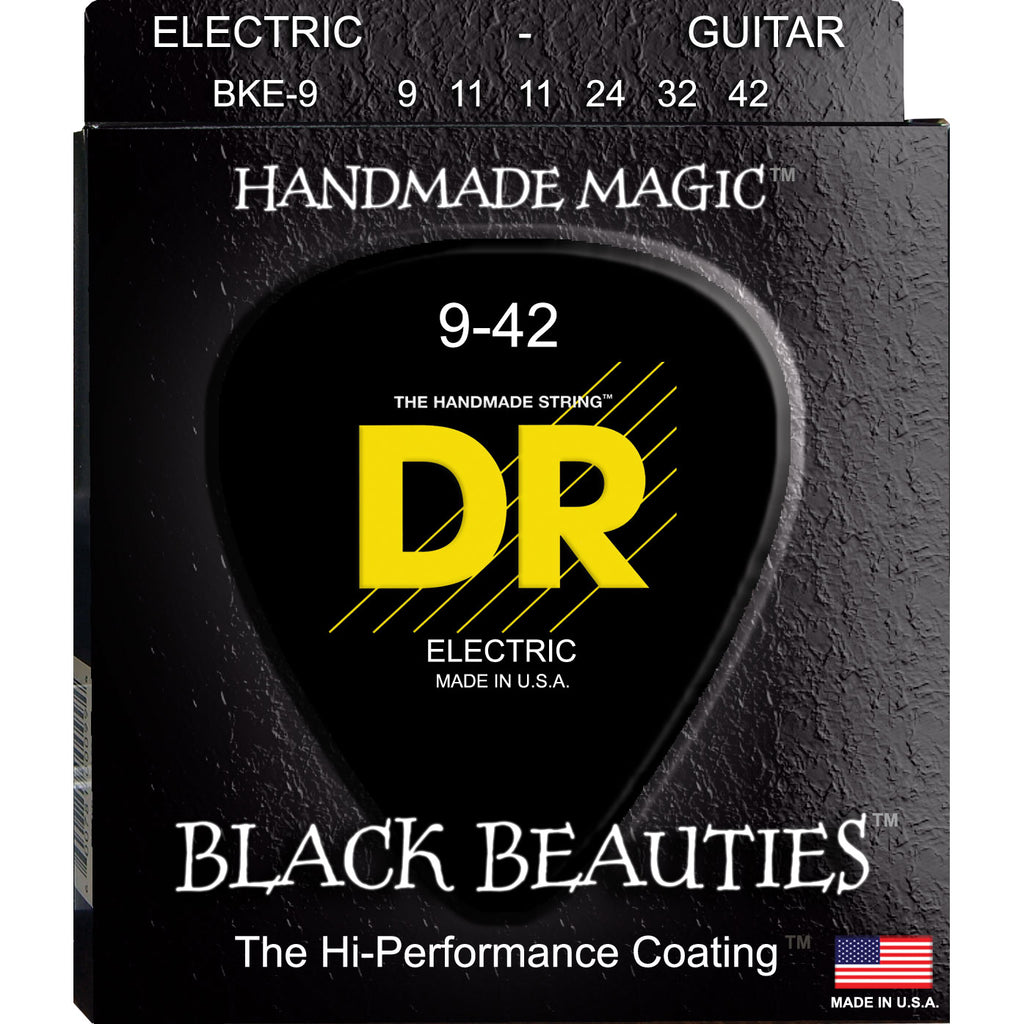 DR Strings
DR Strings BKE-9 Black Beauties Light 9-42 K3 Technology Electric Strings
---
DR Handmade Electric Strings, makers of the world's finest handmade guitar and bass strings, now combine their long-life wire technology with old-fashioned craftsmanship.

The K3™ Coating is the first coating that players report,  "sounds as good or better than uncoated strings."  DR's new, remarkable, proprietary and patent pending K3™ Technology Coating is the first coating that makes no apologies and no excuses for not delivering sound equal to uncoated strings.  Players tell us that these strings have more volume, less unwanted overtones, greater clarity and articulation then standard, uncoated strings.  Yet, they provide the same protection due to corrosion and perspiration as well as increased tone life that coated strings are known for.

The ratios and principles of "Tite Fit Compression Winding" are used for the manufacture of all DR Strings. DR crafts their strings at tension. For example, for a .105 string, they use a core wire of .022, make a first wrap of .009 x 2 (top and bottom covers), followed by a second wrap of .014 x 2, and a third wrap of .020. The total before winding is .108, but the total after Tite Fit Compression Winding is .105. The finished string is tighter and smaller than the sum of its parts!

DR puts more in, so you get more out.

Black Beauties feature a black K3 coating for a unique stylish look that sounds great and lasts a long time.

String Gauges: 9 11 16 24 32 42

String Details:

Scale Length: 38"
Material: K3 Black Coated Nickel-Plated Steel.
Hexagonal Core Wire with Ball End.
---
Share this Product
---
More from this collection