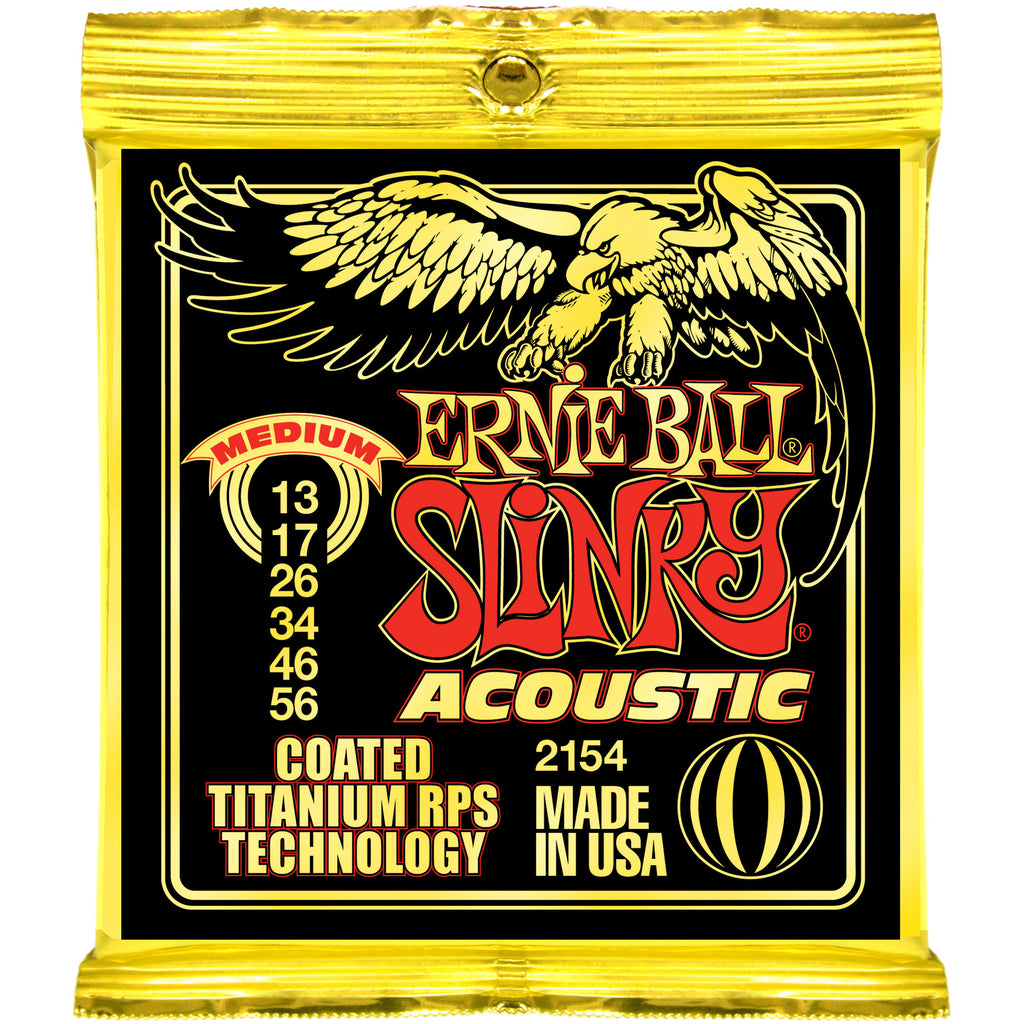 Ernie Ball
Ernie Ball 2154 Coated Titanium RPS Slinky Medium 13-56 Acoustic Guitar Strings
---
Ernie Ball Coated 80/20 Bronze Acoustic Guitar Strings in medium gauge.
Ernie Ball coated acoustic strings feature a proprietary enamel coating on the wound strings, and a rust-resistant plating on the plain strings.
In addition to the exclusive coating, all plain strings are reinforced with a patented winding of titanium wire around the lock twist of the ball end.
The wound strings are wrapped with an alloy combination of 80 % copper & 20 % zinc wire, providing crisp pleasing overtones.
The Eagles, John Mayer, and Chris Cornell are just a few of the many musicians who play these strings both live and in the studio.
Made with the finest and freshest raw materials, all Ernie Ball strings are hermetically sealed to ensure your strings stay as fresh as the day they were made.
Gauges .013 .017 .026 .034 .046 .056
Ernie Ball Strings are manufactured in the beautiful Coachella Valley of Southern California. Coachella's warm desert climate coupled with the prevailing ultra low humidity makes this region perform for producing the finest and freshest strings . Their new Element Shield packaging resists humidity and keeps your strings as fresh as the day they were made.
---
Share this Product
---
More from this collection