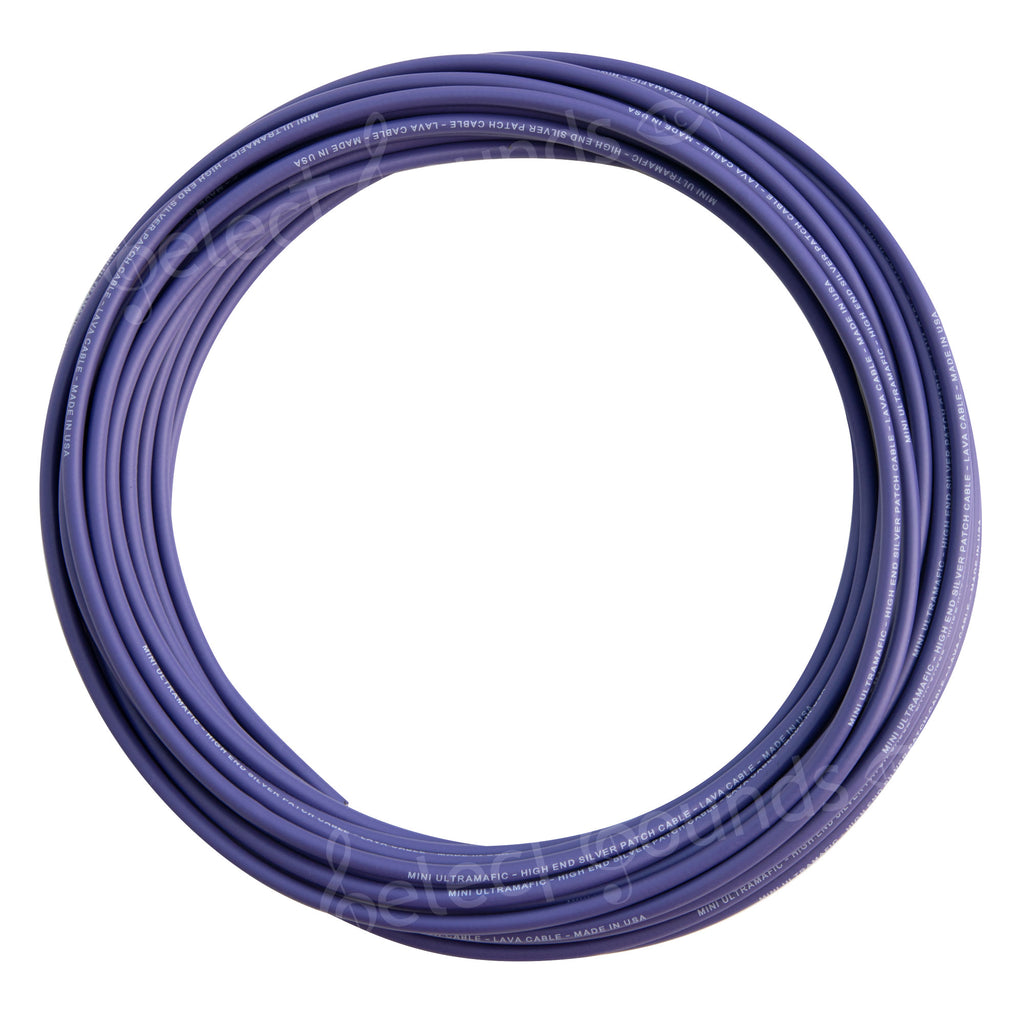 Lava Cable
Lava Cable Mini ELC Ultramafic (Silver Core) Cable - Sold By The Foot
---
Are you building a pedal board using Lava Mini ELC or Piston plugs? Are you re-building your old patch cables with Lava Mini ELC or Piston plugs and want to move up to the pure sound of pure silver plated copper? Then this is your cable!
Lava Mini Ultramafic 30pF/ft, 99.99% Pure Silver Plated Copper (SPC) Core patch cable with its 98% coverage SPC braided shield enables you to get the most out of your patch cable. Small in diameter & extremely flexible, perfect for pedal boards & racks.
100% compatible with Lava Mini ELC solder-free or solder plugs.
100% compatible with Lava Piston plugs.
Since inception, Lava Cable – USA, has been developing & producing innovative cable & accessory products for Music Industry using U.S. manufacturers & the best metals & materials to provide its customers with a better solution for their cable needs.
This cable is sold BY THE FOOT. When you purchase more than one foot, we custom cut the cable to your length. Cable length is measured from TIP to TIP.
---
Share this Product