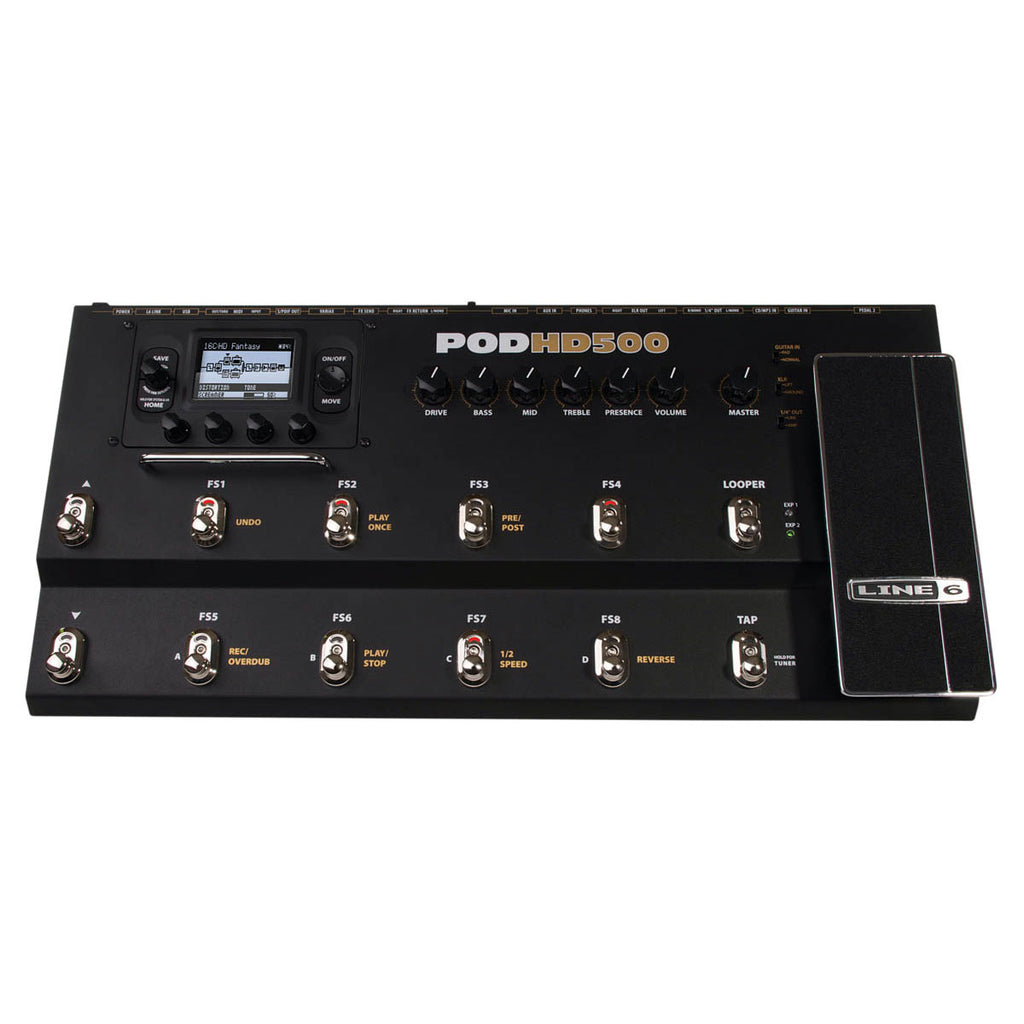 Line 6
Line 6 POD® HD500X Multi-Effects Pedal - Open Box
---
This unit is in mint condition. The box was opened when someone wanted to consider and examine the unit. We checked and everything is there, we just don't feel right selling it as brand new. Some of the packaging may not be as pristine as when the factory packed it up, and there may be a fingerprint or two, but if you find any those should easily wipe off.
Grab this deal before it's gone!
The rest of this listing if for the standard, brand new, Line 6 POD HD500X Multi-Effects Pedal.
The POD® HD500 represents a giant leap forward for amp modeling processors. It is the only floor multi-effect to boast 25 state-of-the-art Line 6 HD amp models, 25 HD preamp-only models, 17 cabs, 8 mics, 100+ modern and vintage-styled M-class effects, and a collection of digital and analog ins and outs essential to every performance scenario. Plus, it's totally flexible for you to route and tweak to your heart's content with speed and ease.

Features include:
Parallel paths for running two simultaneous signal chains
512 user-writable preset locations
48-second looper
Tuner with signal mute
1/4″ and XLR outputs (mono/stereo)
MIDI in, out/thru
S/PDIF out
USB
L6 LINK
FX loop (mono/stereo)
1/4″ aux in
XLR mic in with mic level
1/4″ headphone output
Variax® VDI connection
External expression pedal input
Free editor/librarian software
Bent sheet metal chassis, metal footswitches and expression pedal
Variable input impedance
---
Share this Product