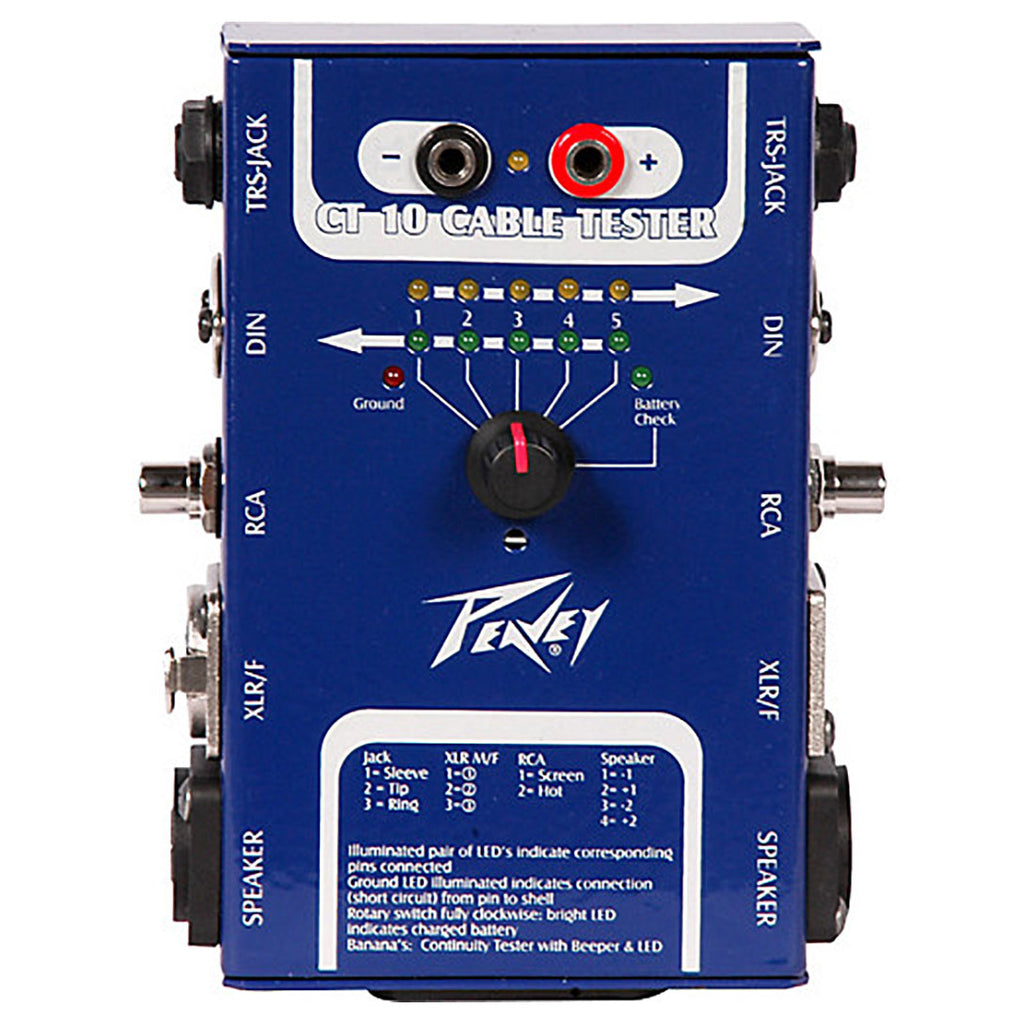 Peavey
Peavey CT-10 Continuity or Ground Multi Plug Cable Tester #00563070
---
The Peavey CT-10 6-in-1 Cable Tester is an essential tool for troubleshooting cable and connectivity problems. Test one plug type or mixed ends on the same cable. Test multiple connections on the same cable (such as tip to tip, ring to ring, sleeve to sleeve).
Two current detection probes (one for positive, one for negative), and one 9v battery are included.
Highlights:
Tests cables with: 1/4" mono or stereo (TRS, or tip-ring-sleeve), balanced XLR male/female, phono/RCA, banana plug, Speakon (2 pole or 4 pole), and 5-pin DIN
Able to test mixed plug cables (TRS to XLR, phono to 1/4" TRS, etc.)
Battery test switch position
Ground test switch position
Continuity testing for a variety of cables
LEDs confirm connection continuity
Powered by one 9v battery, included
Rugged, compact, metal construction
5" x 3.4" x 1.5"
Weight: 1.66 lb
CALIFORNIA PROPOSITION 65 WARNING.
WARNING: This product contains chemicals known to the State of California to cause cancer and birth defects or other reproductive harm.
---
Share this Product
---
More from this collection